Green Bay Packers cornerback Rasul Douglas responded to a critical tweet as the NFL world awaits Aaron Rodgers' decision whether he will play in 2023 and if his team will trade him to the New York Jets.
As Jets players like Sauce Gardner and Breece Hall made a public plea for the Jets to bring Rodgers to East Rutherford, New Jersey, Spectrum News 1 broadcaster Gary Ellerson wondered why Packers players were not doing the same.
CLICK HERE FOR MORE SPORTS COVERAGE ON FOXNEWS.COM
"Just thinking bout all these Jets players asking 12 to come join them in New York on social media. Why aren't 12 teammates asking him to stay here?" Ellerson tweeted Saturday.
Douglas responded on Sunday, saying they do not need to make a public plea on social media because they have his personal number and can do their work behind the scenes.
"Because we have his number. We can actually text him instead of writing it on social media," Douglas wrote. "As our leader he knows how each person on the roster feels about him."
PATRICK MAHOMES PREDICTS 'WILD WEEK' AS START OF NFL FREE AGENCY NEARS
Rodgers liked Douglas' tweet on Twitter, and Ellerson responded with a GIF of rapper T.I. nodding his head.
The time is ticking on Rodgers to make a decision.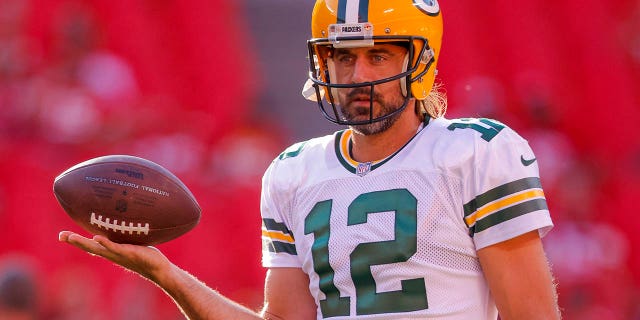 Rodgers was at a charity football event in California when he ran into Brandon Marshall, the former NFL star wide receiver and the host of the "I AM ATHLETE" podcast and gave a little insight into when he will make his decision.
"Stay Tuned," the four-time NFL MVP told Marshall.
When asked how long the entire NFL world will have to wait, Rodgers replied, "Well, I think it won't be long. There's a time limit for all this."
"It's always interesting meeting important figures in the sport. That's all I'm giving you. Stay tuned."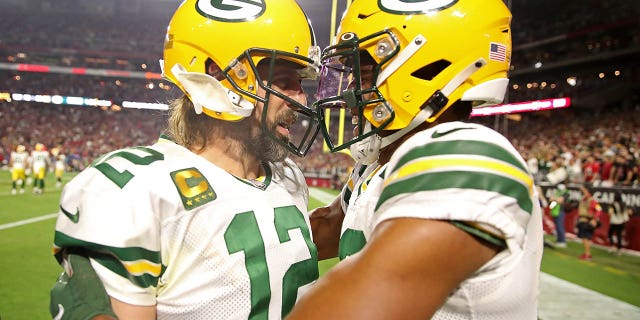 CLICK HERE TO GET THE FOX NEWS APP
SNY noted on Saturday a deal between the two sides was "essentially done" and it comes down to whether Rodgers wants to be in New York. The NFL Network later added framework still needs to be determined.