Women represent the vast majority of adults who have fled the war in Ukraine. Kateryna thought she would only be leaving Kharkiv for a few weeks, but has been in Germany for almost a year.
Kateryna and her two children, aged 16 and 9, arrived in Germany from Kharkiv in April, 2022 – shortly after Russia invaded Ukraine. She is one of a handful of women supported by the Association of Ukrainians in Aachen who has agreed to talk to InfoMigrants. 
Kateryna orders coffee with milk at an Aachen café.
"It's those kinds of things that I miss in Ukraine," she said. "I have a breeder who brings me my bottle of fresh milk in the morning and puts it outside my door. I miss the food…"
Like many Ukrainians who fled at the start of the war, Kateryna thought she would only be leaving her husband and parents behind for a few weeks. But she's been in Germany for the past year.
She says she's planning to return to Ukraine this summer.
"I am in contact with other Ukrainians everywhere … in the Czech Republic, in Austria, in France, in Poland, in Karlsruhe in Germany. Some want to go back, others see themselves staying," Kateryna says.
Ukrainian refugees in Germany are authorized to leave the country for several months without losing their protection status. But for Kateryna, traveling back and forth from Germany to Ukraine to see her loved ones is out of the question – though her hometown Kharkiv is no longer under Russian occupation.
"I can't go home to see my husband. It's very expensive to travel with two children, and I can't leave them alone here. Besides, it's dangerous," she explains, adding that she phones her husband every day.
"I think going back to see each other for just a few days would be very painful. I can't imagine having to go back and see my husband staying there…" Kateryna says, holding back tears.
Unlike some other women who say the subject has become taboo, Kateryna discusses the war with her husband.
Losing friends 'for political reasons' 
When Kateryna and her children first arrived in Germany, they slept in a large hall before finding accommodation. They now live in a two-room apartment in Aachen.
"In the same building there are two other women from Ukraine, a Japanese person and some people from Syria," she said. "It's very international." 
Nearly three-quarters of Ukrainian refugees in Germany have moved into private accommodation, and more than half of them live alone or with family members, according to a study carried out by the German Federal Office for Migration and Refugees (BAMF) and several major research centers.
To leave or to stay
In Germany, Kateryna found comfort in a women's choir organized by volunteers from the Association of Ukrainians.  
Irina Vasilkevic, 48, is one of the organization's executives. She and her husband are computer scientists. They arrived in Germany in the early 2000s, when the country lacked qualified labor in the industry. 
Since the start of the war, Irina has observed changes in her circle of friends. "Many of my friends are Russian or Russian-speaking and there is tension. I have lost some of these friends for political reasons."
Irina, who gives Kateryna's son German lessons, says that for some women, the connections fostered by the choir have proven instrumental to their well-being.
"They take care of their children and babysit when someone has an appointment somewhere. They call each other every evening. These women are alone. It must be scary to be alone in an apartment, in another country," she says.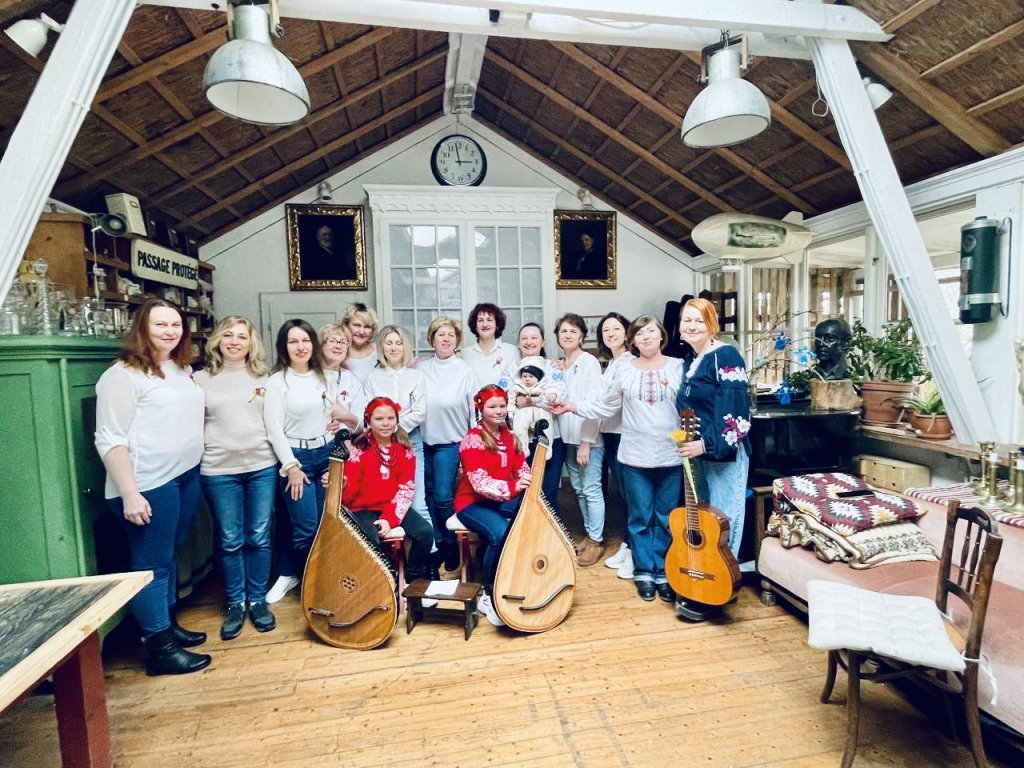 According to the IAB and BAMF study, nearly a third of Ukrainian refugees in Germany want to return home when the war ends. Another third would like to stay in Germany long-term or for several years.
"Women who want to go back integrate less. They go with the flow, take language lessons, but don't put down roots here. They don't make plans," says Irina.
Read more: Europe criticized over 'double standards' on migrants
'I sing, I cry, I pray'
Irina laments the war in her homeland. 
"… I know a family who lived for two weeks in a cellar during the occupation, with their children, next to corpses. At night, they searched for leftover food in the destroyed houses. The father fled with his family and is here. But you have to see him. This man is a wreck, he does not close his eyes at night, out of fear. He only sleeps during the day." 
Back in Ukraine, Kateryna worked in the textile and fashion industry. Now, she feels unsure about her future.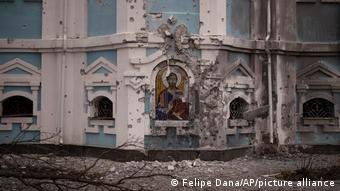 "I don't see any prospects for my husband either if he were to join me at the end of the war. When we were younger, we might have thought about restarting a life here. But at my age, I'm too old to start a new job and too young to retire." 
She focuses her efforts on her children. "My son, who is about to turn 17, could take advantage of his level of German to come back to Germany later and study or find a job. If I don't have any prospects for myself, I see a future for them here."
Kateryna says she constantly keeps up to date with news of the war.
"I sing, I cry, I pray and it allows me to get better. We are Ukrainians," she says. "We are depressed and cry at home, then we take a shower, we eat something, we go out and life goes on. I always dreamed of seeing the world and traveling, but above all I always wanted to live at home, in Kharkiv." 
Translated for InfoMigrants by Sou-Jie van Brunnersum