Iryna, a Ukrainian refugee in Germany, calls her husband in Kyiv at least once a day. But the two never talk about the war — the subject is too painful. This is her story.
Iryna is putting her newly-acquired German language skills to good use: "My name is Iryna. I am 50 years old. I live in Aachen, and I come from Kyiv," she says in a timid voice without making any mistakes.
She's not the only German-learner in the building: In the next room, a language course for Ukrainian war refugees takes place at the same time, teaching basics for daily shopping, such as the names of produce, fruits and vegetables. 
The event is run by the association "Ukrainians in Aachen," which since the beginning of the war has been helping refugees living in the western German city located on the border with Belgium.
Read more: Ukrainians in Germany oppose asylum for Russian deserters
Phone calls as a lifeline
Iryna told InfoMigrants about aspects of her daily life, like the frequent phone conversations she has with her husband.
"We call every day, several times a day. We don't set limits to our conversations. It's intuitive," she said. However, she said, there's one thing they don't discuss: the war.
"Talking about the war is too hard. I prefer to ask him how our cat is doing," she said. The cat's name is Marticha. 
She explained in Ukrainian that because of the general mobilization decreed by President Volodymyr Zelensky, her husband, a 51-year-old construction engineer, cannot leave the country. 
All Ukrainian men aged between 18 and 60 years old must be ready to fight the Russian invasion, but some do it with more conviction than others: "He will not leave Kiev," she said. "He will stay to defend the city."
"We left him in Kiev, as part of the family had to stay with my husband," said Iryna, trying to smile in an attempt to somewhat lighten the mood.
Traumatized, uprooted and aimless
Iryna came to Germany alone with her two daughters just a few weeks after the start of the war. She had never heard of the city of Aachen before. She simply boarded a bus chartered by German volunteers at the Polish border. 
Her two daughters are aged 22 and 12. Iryna said the older one was so traumatized after the outbreak of war and her family's subsequent flight that she remained isolated in their new home in Aachen for the first six months, afraid to face the outside world.
But she has since learnt German and now helps other Ukrainian children learn the language.
"My children want to go home, but they understand that they are safe here," said Iryna, who considers the idea of returning to Ukraine too risky — and financially challenging — for now.
"Because of the war, my husband has stopped working. He is a volunteer for the distribution of humanitarian aid. Without his pay, he has to rely on savings to get by. If we were to go back, we wouldn't have enough money to live on."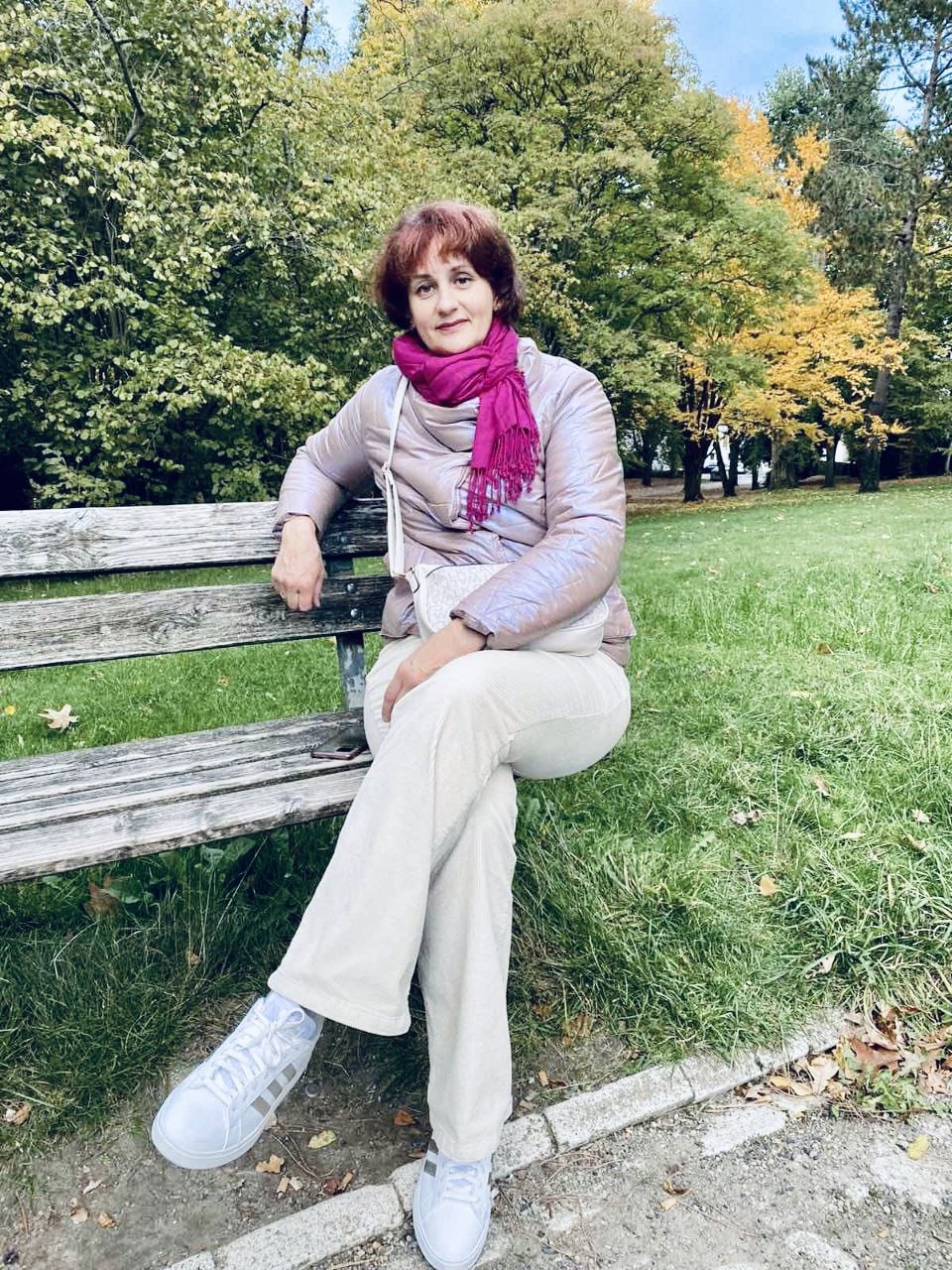 Read more: Ukrainian refugee kids face a challenge in German schools
For the time being, the family has given up setting any goal for when they might return: "Every day is filled with fear. One day you hear that someone was killed in Kyiv, the next in Kharkiv. You just can't see the end of it, you can't make any decisions. I simply can't take that risk for my children."
Iryna also dismisses the idea of a return trip just to see her relatives: "We don't even talk about the idea of meeting up in Ukraine. It's not something we're planning. It's not a vacation destination. It's too dangerous," she said, adding that some Ukrainians — especially those living in countries bordering Ukraine such as Poland or Romania — do occasionally make such visits. 
Read more: UNHCR: Most Ukrainians want to return home, but fear they cannot
Acting in the best interest of her children
Before the war, Iryna worked as an accountant in an advertising agency in Kyiv. But all that changed the morning of February 24, 2022. She was told not to come to work — and overnight, her life was turned upside down.
"We slept in a shelter for two weeks, going back and forth to shower at home," she recalls. "We wanted to stay together but after two days, the store shelves were empty. 
"We couldn't inflict the war on our two girls. So we made the decision that I would leave for them. Without children, I would have stayed in Kiev."
Read more: Ukraine war has caused largest refugee movement since WWII
Surviving — in exile and in Ukraine
Iryna is now a member of a women's choir launched by the "Ukrainians in Aachen" organization. About 15 women from all over Ukraine meet regularly to sing together, but also to take their minds off their problems and console each other.
The vast majority of war refugees — 80% — are women, and half of those women are married. More than three quarters of the married women are living without their partners, who remained in Ukraine.
"I found friends [in the choir]. We have become a kind of family. In real life, before the war, we would certainly never have met. Here we can talk about things that we can't talk about with our husbands," Iryna said, adding that she doesn't want to burden her husband with her concerns, which she thinks are paltry compared to what's happening in Ukraine. 
"I don't want to break our balance, showing him that we live well here while he has no water and electricity. But he's happy to see that his children are okay," she explains.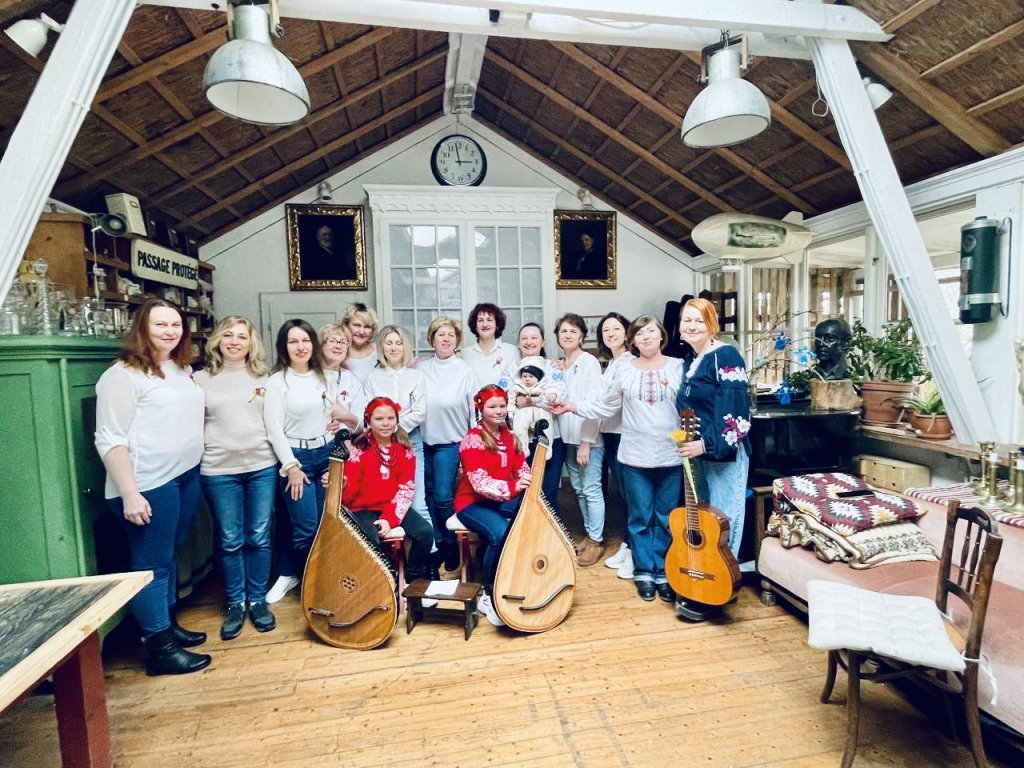 After a year in exile, Iryna says she is grateful for the welcome she received in Germany: "Sometimes life tests you, hits you as hard as it can in an attempt to break you. You think you can't take the next blow, but you resist and keep your head above water. You may fall, but the important thing is to find the strength to get back up."
"We are not allowed to be weak here, where everything is going well for us. We help our country as best we can and wait for the victory. My husband is in Ukraine for the love of his children, so that they can live in a free Ukraine."
Read more: Berlin to create 10,000 extra beds for Ukrainian refugees
Translated for InfoMigrants by Sertan Sanderson