All is calm, and it's a little disconcerting. Last season, a record 14 Premier League managers left their jobs, but with a third of this campaign gone, we are still awaiting out first dismissal. It's true that prime sacking season is not yet quite upon us and that the opening of the transfer window in January may focus minds but, still, this is a period of unusual stability. So what lies behind it?
Immediately there is a caveat, which is that Julen Lopetegui left Wolves shortly before the season began, reasoning that the financial constraints under which he would have had to operate were intolerable. The former Spain manager seemingly turned down the opportunity to take charge of the Saudi champions Al-Ittihad and now lurks as a potential replacement for any Premier League manager who is sacked this winter. Lopetegui's successor, Gary O'Neil, has done a remarkable job given the restrictions on him: Wolves lie 12th in the table and probably would be in the top half had three poor penalty decisions not gone against them.
Last season, six managers had already gone by the November international break. Scott Parker had been sacked by Bournemouth after a 9-0 defeat to Liverpool and his seeming acceptance that relegation was inevitable (under O'Neil they ended up surviving relatively comfortably). Chelsea had sacked Thomas Tuchel after disagreements with Todd Boehly, the exact nature of which remain mysterious, and Graham Potter had left Brighton to replace him. Then Wolves moved on from Bruno Lage, Aston Villa from Steven Gerrard and Southampton from Ralph Hasenhüttl after disappointing starts to the season.
The first three of those, perhaps, can be regarded as slightly freakish occurrences, rooted in recent takeovers of Chelsea and Bournemouth. But it is telling that for three clubs patience had run out by this point last season, while none seem even close to acting this year. In part, perhaps, there is a reaction to the carnage of last season, a recognition that changing the manager is not a panacea. Leeds, Leicester and Southampton, the three relegated clubs, all changed manager twice.
But there is maybe also a sense that every club is (relatively) content with their lot and for those that aren't, there are specific circumstances at play. Chelsea and Manchester United are clearly lower in the table than they would like or expect to be, but Mauricio Pochettino does appear slowly to be finding order amid the chaos of Chelsea. United, facing a group-stage exit from the Champions League, have, without playing especially well, won four of their last five league games, but Erik ten Hag is probably safe until Sir Jim Ratcliffe's purchase of 25% of the club is complete. New ownership often means a change of manager; it would have made very little sense to go through the expense and upheaval of changing manager before the new investment.
Burnley are the other club who have obviously failed to live up to expectations. They were by far the best side in the Championship last season but lie bottom of the Premier League with just four points from 13 games. They, though, are invested in Vincent Kompany and, after the job he did last season, transforming their style, he probably still has credit in the bank.
The other two promoted clubs, Sheffield United and Luton, must have expected to struggle given budget and resources. It may be that in a few weeks one or other rolls the dice and sees what a fresh manager may be able to achieve but for now, Paul Heckingbottom and Rob Edwards are doing as well as could reasonably be expected; both, in fact, have seen a recent improvement in results (and Sheffield United have Bournemouth and Burnley to play in their next two games).
Bournemouth would have hoped for better but, having made the bold decision to replace O'Neil with Andoni Iraola in the summer, they are unlikely to be hasty. And Bournemouth too can legitimately claim that, other than the 3-0 defeat at Everton, they haven't played especially badly this season, and that their league position is in part a result of a fixture calendar that leaves them with five teams in the bottom half still to play before the halfway point.
Everton are only second bottom because of their points deduction and have looked increasingly solid under Sean Dyche, while Steve Cooper remains popular with Nottingham Forest fans; eight points clear of the drop zone, anyway, is probably in line with expectations. Perhaps Marco Silva could come under pressure at Fulham, but the issue there is less the manager than a lack of investment, particularly after the departure of Aleksandar Mitrović.
Somebody will go, sooner or later, because football's response to almost any crisis is to try changing the manager. But right now, it's not obvious that anybody is in imminent danger – at least until Ratcliffe is installed at Old Trafford.
Trivia
France beat Gibraltar 14-0 on Saturday to set a new men's European Championship qualifying record, eclipsing Germany's 13-0 win over San Marino in 2006. But it's not the biggest victory in the history of international soccer. Which country once won a qualifying match 31-0?
a) Australia
b) Brazil
c) China
d) Denmark
On this day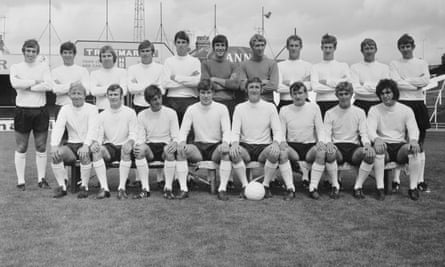 Tony Read was a goalkeeper. He'd started his career at Sheffield Wednesday but after struggling to make his breakthrough there, he moved to Peterborough United. He managed just two games for them, though, when, in 1965 he joined Luton Town. He arrived at Kenilworth Road with a broken foot and, after recovering, found that he was third in the pecking order. So he started playing as an outfielder for the reserves and, to widespread bemusement, began scoring goals on a regular basis. So regular, in fact, that he was drafted into the first team as a centre-forward.
The goals continued to flow and, on 20 November 1965, he scored a hat-trick in a 5-1 Fourth Division victory over Notts County. He ended up playing 33 league games that season, only six of them in goal. In the other 27, he scored 12 times as Luton, having been relegated the previous season, finished sixth. Read would go on to make over 200 appearances for the Hatters, the vast number of them in goal, and was part of the side that won promotion back to the Third Division in 1967-68.
Elsewhere on the Guardian…
US watch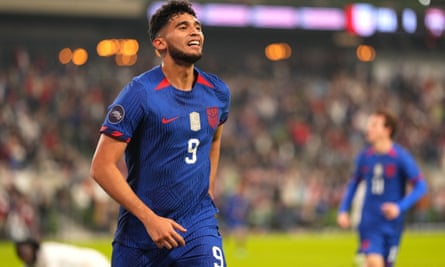 They left it late, but the USMNT ran out comfortable 3-0 winners against Trinidad and Tobago in the first-leg of the Concacaf Nations League quarter-final. Goals from Ricardo Pepi, Antonee Robinson and Gio Reyna in the final 10 minutes gave Gregg Berhalter's side the win. With a comfortable aggregate lead, Berhalter should be able to rotate and rest during the second-leg on Monday night in Trinidad.

The USMNT didn't register their first shot on target until the 54th minute, despite having an extra man advantage from the 38th minute onward after Noah Powder was sent off for a foul on Weston McKennie. But Berhalter praised his team's determination. "We didn't lose structure," Berhalter said. "We didn't lose determination to try to get the goals and then when we did, you see we kept going and were able to get three."

The USWNT ran out comfortable 3-0 winners over Colombia in San Diego. Mia Fishel, Jaedyn Shaw, and team captain Lindsey Horan led the way with the goals. Goalkeeper Casey Murphy earned her 12th career clean sheet and her fifth of the year. After a drab 0-0 draw in the first meeting between the two teams on 27 October, the US played with a more aggressive, attacking style in the second part of the two-friendly series.

The US women's team will close their international slate for this year with a pair of friendlies against China on 2 December and 5 December. Forward Catarina Macario will be unavailable for both games. Chelsea manager – and impending US women's coach – Emma Hayes says Macario is unlikely to play until the start of next year. Macario sustained an anterior cruciate ligament injury during a Lyon game in June 2022 and has yet to make her debut for Chelsea since joining in the summer.
What to watch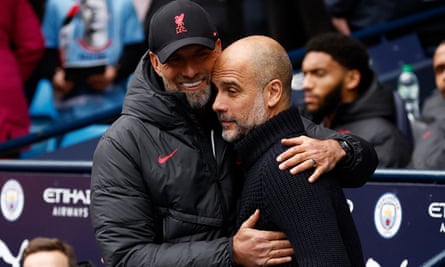 The Premier League is back with a bang after the international break. Liverpool will head to the Etihad to take on Manchester City in the early Saturday kickoff, much to the frustration of Jürgen Klopp. The league table is already starting to look ominous; City are in their familiar spot at the top of the table and lead the league in goal difference, despite sputtering through the early portion of the season. The positive note for Liverpool? They're tied with Arsenal for the best defensive record in the league. If we're to get a genuine title race this year, Liverpool will need to take points off City this week (7.30am ET, NBC, 25 November).
Reading list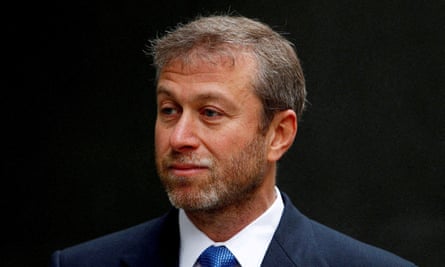 A Guardian investigation reveals the relationship between former Chelsea owner Roman Abramovich and soccer super agent Pinhas 'Pini' Zahavi, which treated young players as "commodities".

"Only those who believe football is about more than just the points on offer are travelling. Patrick, Kent and Pelle are among those who are there." Kristoffer Bergström writes about three Swedish fans who went to Brussels with a shared passion for the game. Only one came back.

Emma Hayes will leave Chelsea in May to take up her new role as the US women's national team coach, leaving her just four games to prepare for the 2024 Olympics. That may not be a problem, writes Beau Dure.
Trivia answer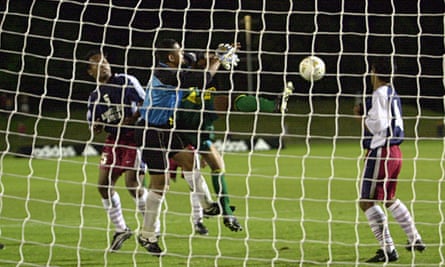 It's a). Back in 2001, Australia beat American Samoa 31-0. Passport problems meant that only one member of American Samoa's typical squad was eligible to play the game, leading to a farcical match where the scoreboard operator could not keep up with the deluge of goals. Archie Thompson scored 13 times for the Socceroos, the most goals in a single game in the history of a men's international competition. The defeat was so lopsided it reformed the World Cup qualification system, with 'pre-qualifiers' introduced to even out the playing field.
Have a question for Jonathan? Email soccerwithjw@theguardian.com, and he'll answer the best in a future edition.