An internationally coordinated effort between the U.S. and UK governments has resulted in the sale of a Silicon Valley Bank subsidiary, following the Santa Clara, California-based bank's collapse on Friday. Silicon Valley Bank is a financial institution with more than $200 billion in assets.
HSBC said it will acquire Silicon Valley Bank UK Ltd for one pound, following an effort by both governments to find a larger bank to purchase it to ensure the security of 6.7 billion pounds ($8.1 billion) of deposits.
The UK Treasury and the Bank of England "facilitated the sale," according to Treasury chief Jeremy Hunt.
"This morning, the government and the Bank of England facilitated a private sale of Silicon Valley Bank UK to HSBC,″ Hunt said in a tweet early Monday morning.
BIDEN 'PLEASED' WITH FEDS' RESPONSE ON SILICON VALLEY BANK COLLAPSE, SET TO SOON ADDRESS DEPOSITS AND CLOSURES
"Deposits will be protected, with no taxpayer support. I said yesterday that we would look after our tech sector, and we have worked urgently to deliver that promise," the parliamentary member representing South West Surrey said.
British and American officials worked throughout the weekend to find buyers for the bank and its subsidiaries, whose collapse was the second-largest bank failure in history.
While British authorities successfully sold the subsidiary, U.S. regulators have so-far failed to do the same, at least publicly. The Federal Deposit Insurance Corporation (FDIC) took SVB into receivership Friday when the bank closed.
FDIC subsequently held an auction with the Treasury Department on Saturday, but it is not clear when the results of the auction will be made public.
Separately, the Treasury Department, Federal Reserve, and FDIC announced additional measures Sunday to prevent a potential financial crisis.
Shortly after the SVB's collapse on Friday — the second-largest in U.S. history behind Washington Mutual's collapse in 2008 — the New York-based Signature Bank collapsed Sunday. This is the third-largest bank failure in U.S. history.
HOW SILICON VALLEY BANK GOT BURNED
In an effort to shore up confidence in the banking system, the regulators said all depositors at the failed institutions, Silicon Valley Bank and Signature Bank, would be protected and assured all their money, including those whose holdings exceed the $250,000 insurance limit, will be made accessible Monday.
They also announced steps that are intended to protect the bank's customers and prevent additional bank runs.
"This step will ensure that the U.S. banking system continues to perform its vital roles of protecting deposits and providing access to credit to households and businesses in a manner that promotes strong and sustainable economic growth," the agencies said in a joint statement.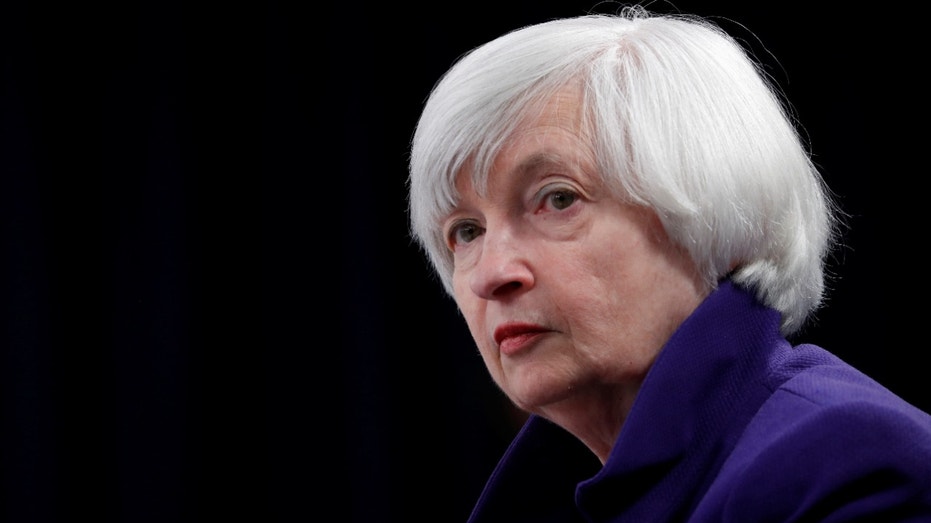 Analysts have said the Fed's new actions should be enough to calm financial markets.
"Monday will surely be a stressful day for many in the regional banking sector, but today's action dramatically reduces the risk of further contagion," economists at Jefferies, an investment bank, predicted.
SILICON VALLEY BANK SHUT DOWN BY REGULATORS
Sunday's actions are the most extensive government intervention in the banking system since the 2008 financial crisis, albeit much smaller in scope and impact.
Taxpayer money will not be provided to help keep the deposits, the government said.
President Joe Biden said Sunday evening as he boarded Air Force One back to Washington that he directly address the banking failures on Monday.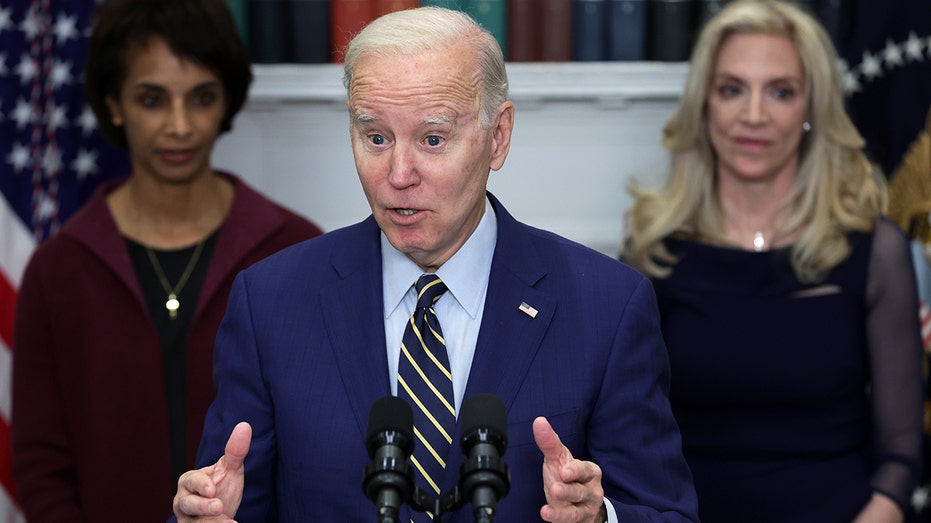 He also said the federal government was "firmly committed to holding those responsible for this mess fully accountable and to continuing our efforts to strengthen oversight and regulation of larger banks so that we are not in this position again."
GET FOX BUSINESS ON THE GO BY CLICKING HERE
SVB began its slide into insolvency when customers, mostly technology companies, rushed to get cash financing and withdrew their deposits.
The bank was forced to sell bonds at a loss to cover the withdrawals and regulators were soon forced to take action.
The Associated Press contributed to this report